RACHEL YEZBICK


Hook and Loop
2016

This piece is comprised of five performers, each clad in industrial grade Velcro suits and masks, who repeatedly collide and pull apart from each other filling the REDCAT lobby with the particular sounds of Velcro. Created specifically for intermission, the audience becomes as much a participant in the work as they are a spectator, as their otherwise leisure time is interjected with the forceful physical and emotional entanglements of the performers. By implicating the audience, the piece raises questions surrounding spectatorship and collective social responsibility.

Hook and Loop was performed at REDCAT as part of the 2016 spring Studio Program. The program was curated by Joey Cannizzaro, Stacy Dawson Stearns and Edgar Miramontes.
Performed by: Nuri Baylerian, Maria Bang Espersen, Lizzie Geocaris, Lázaro Rábago and Max Syron.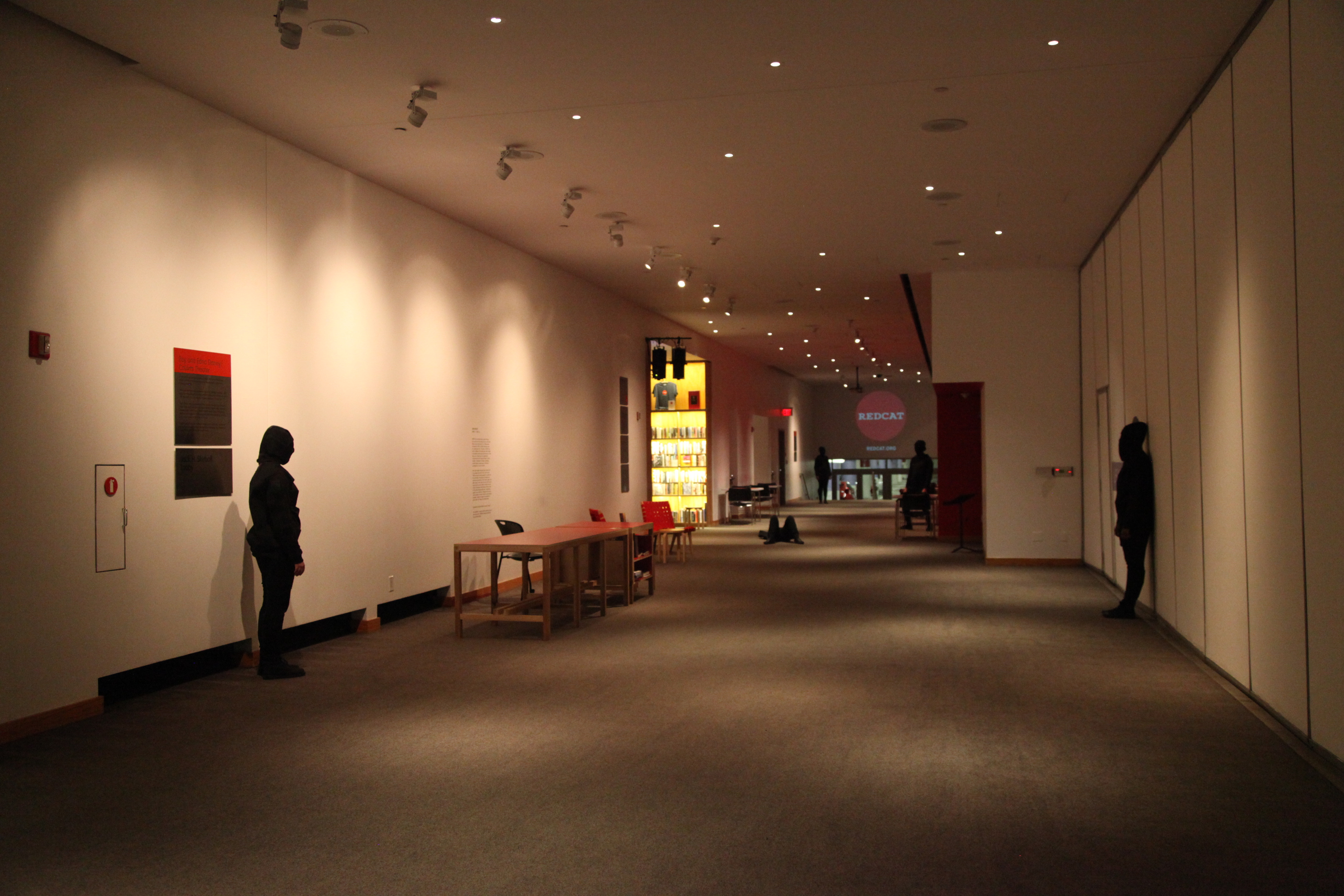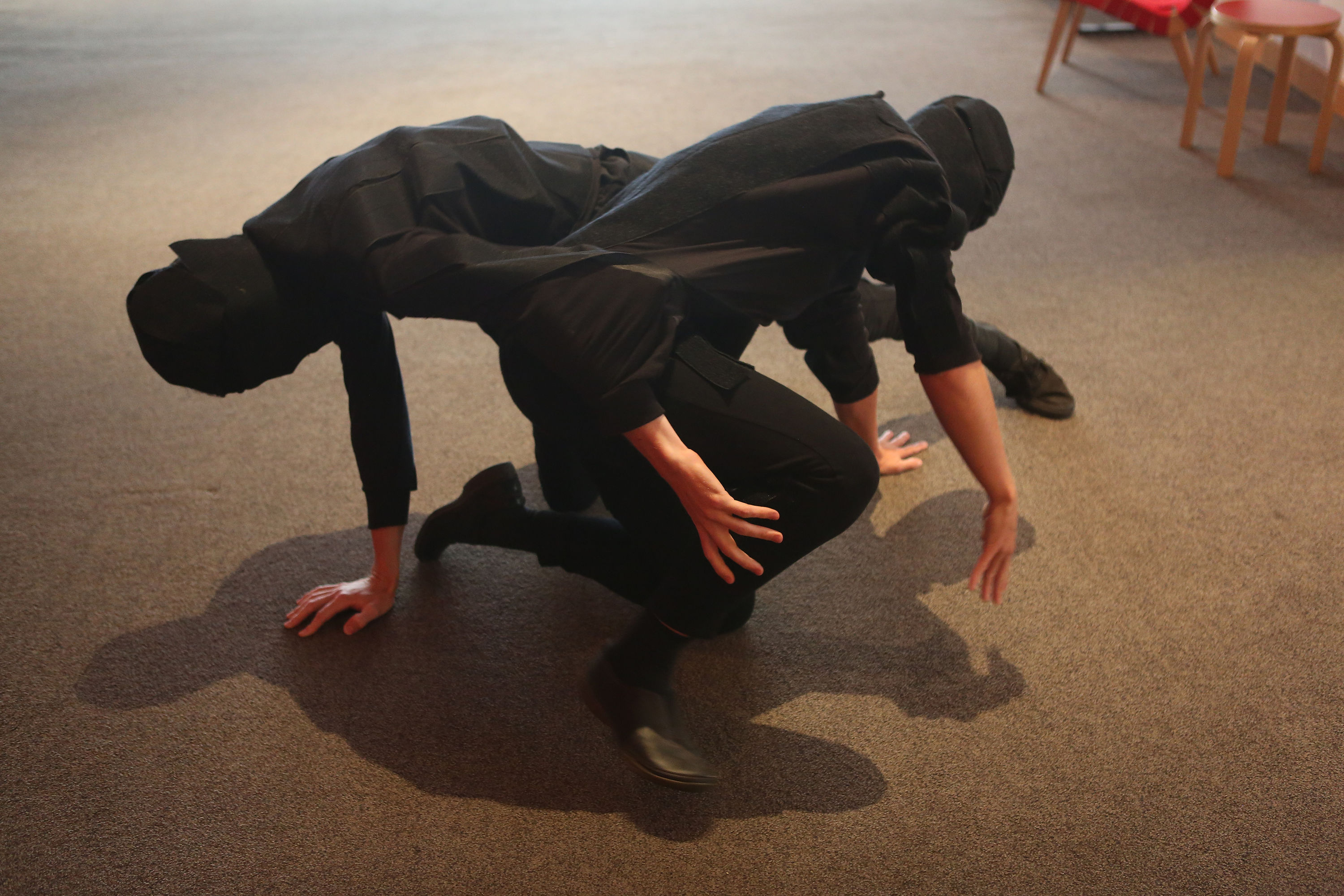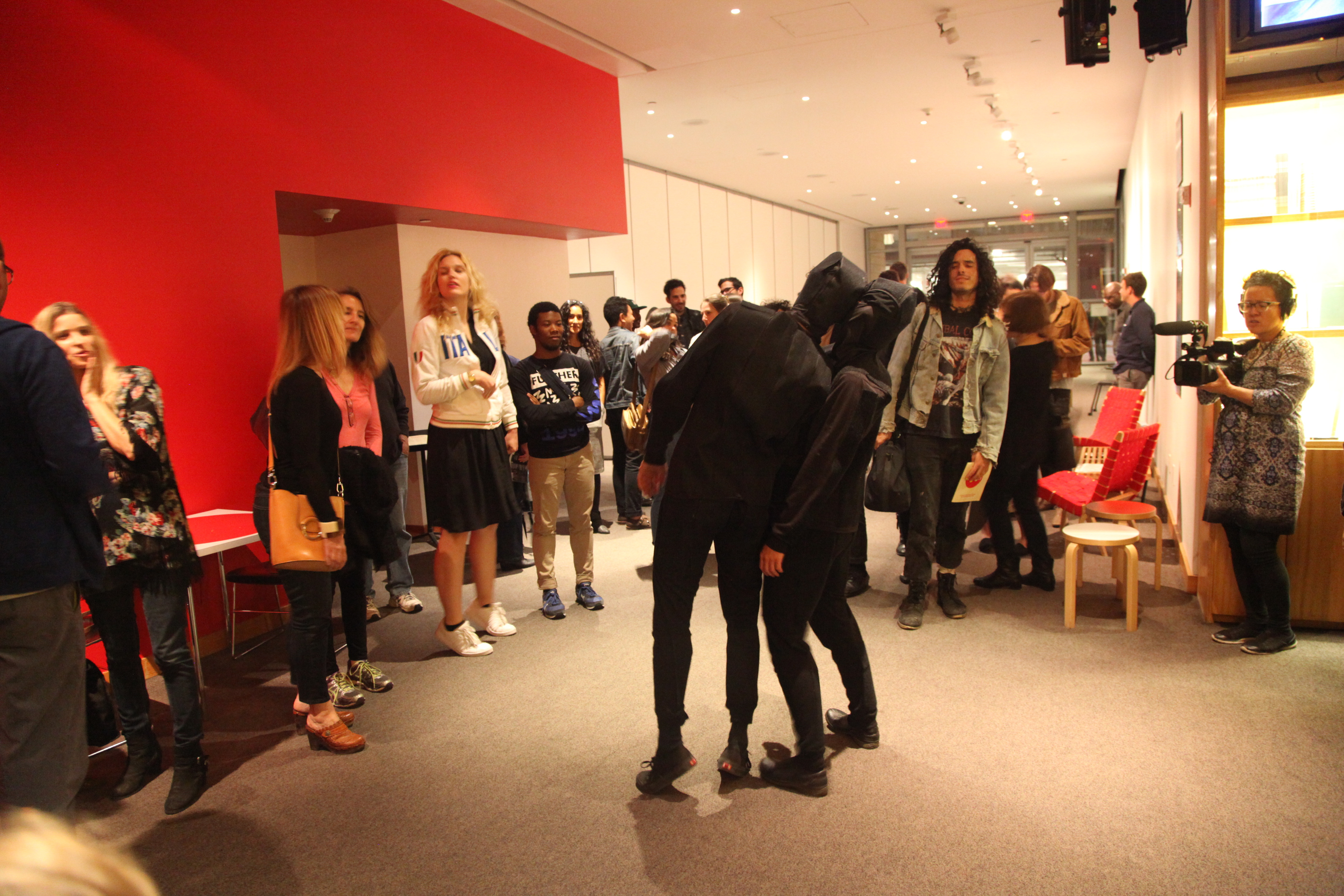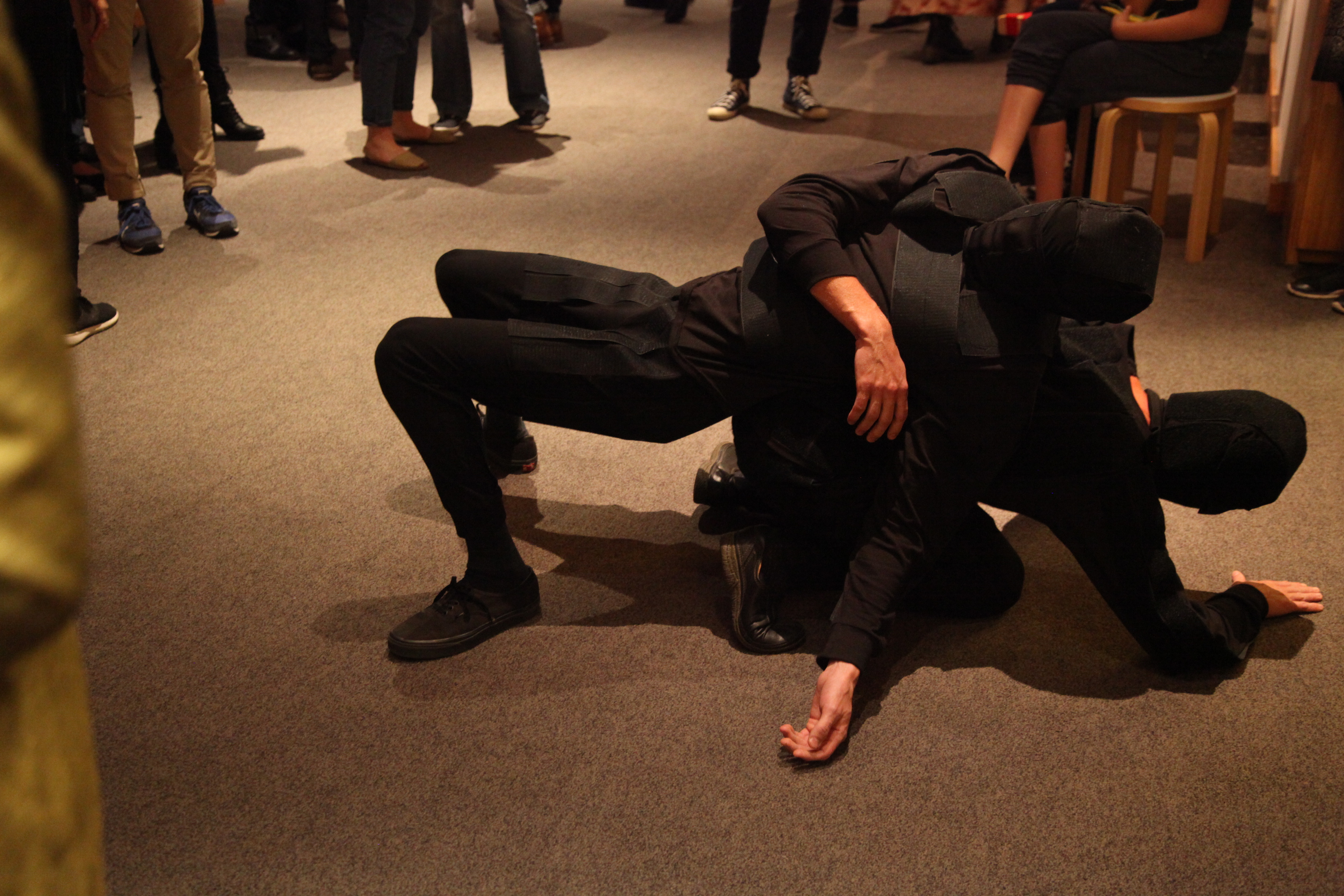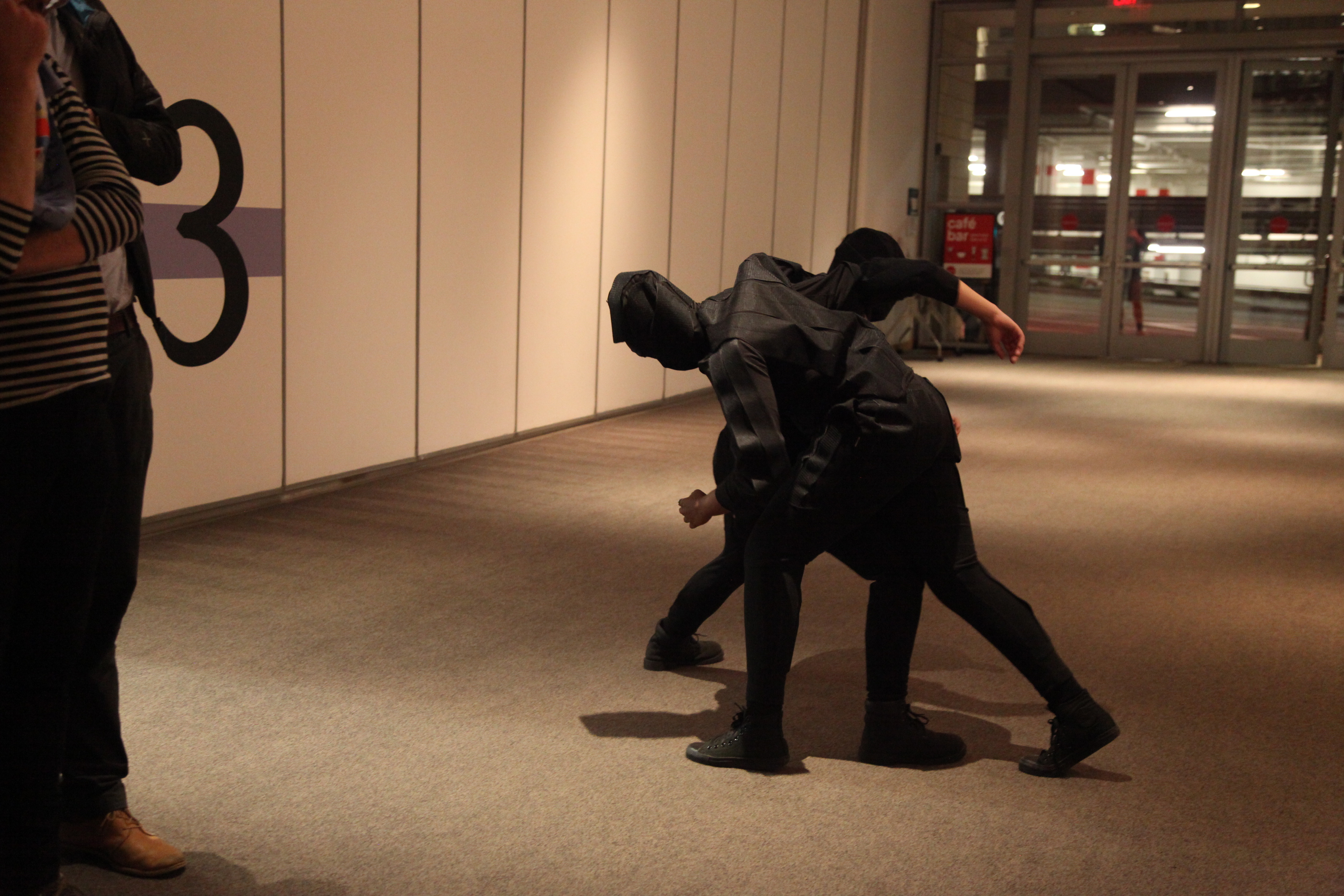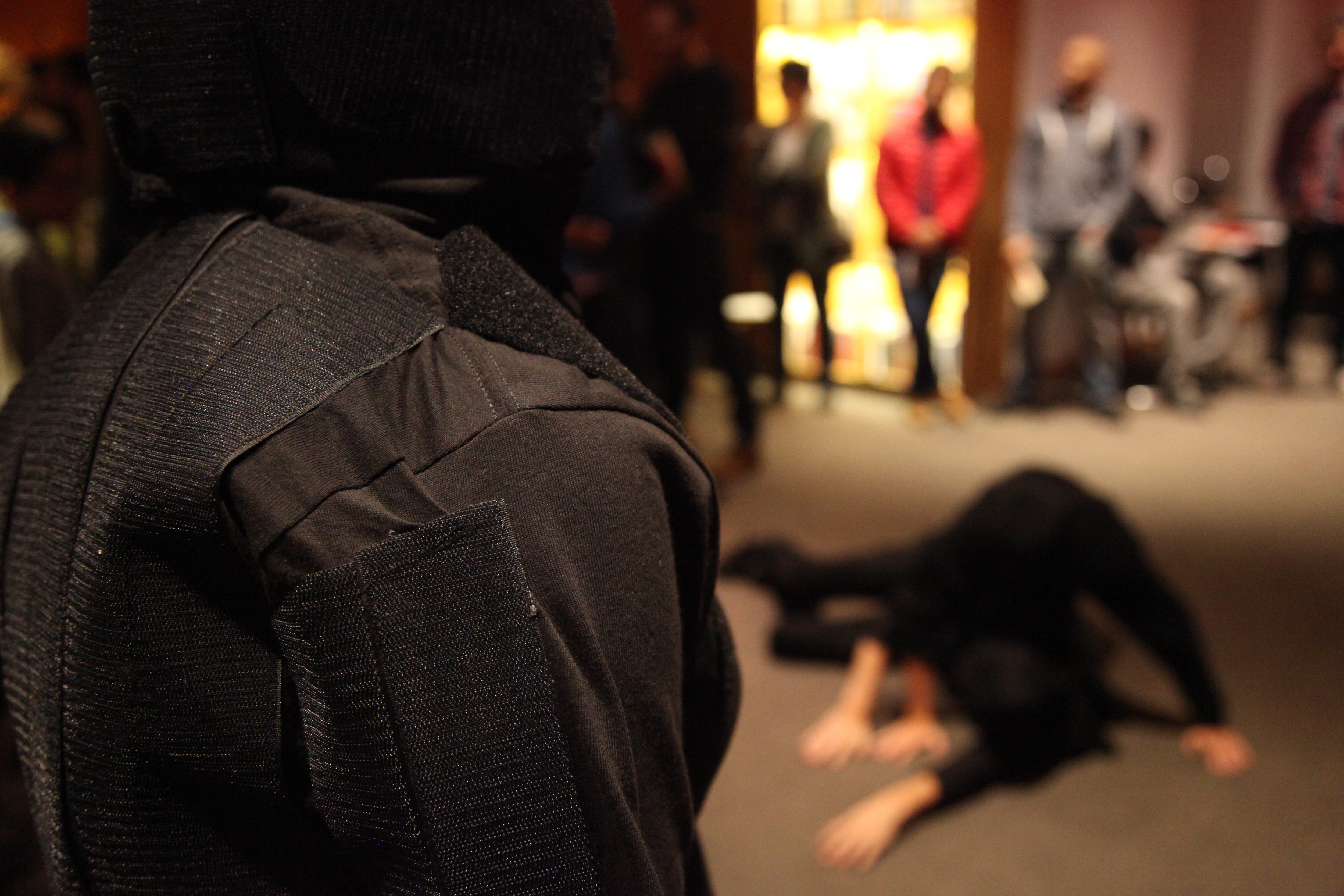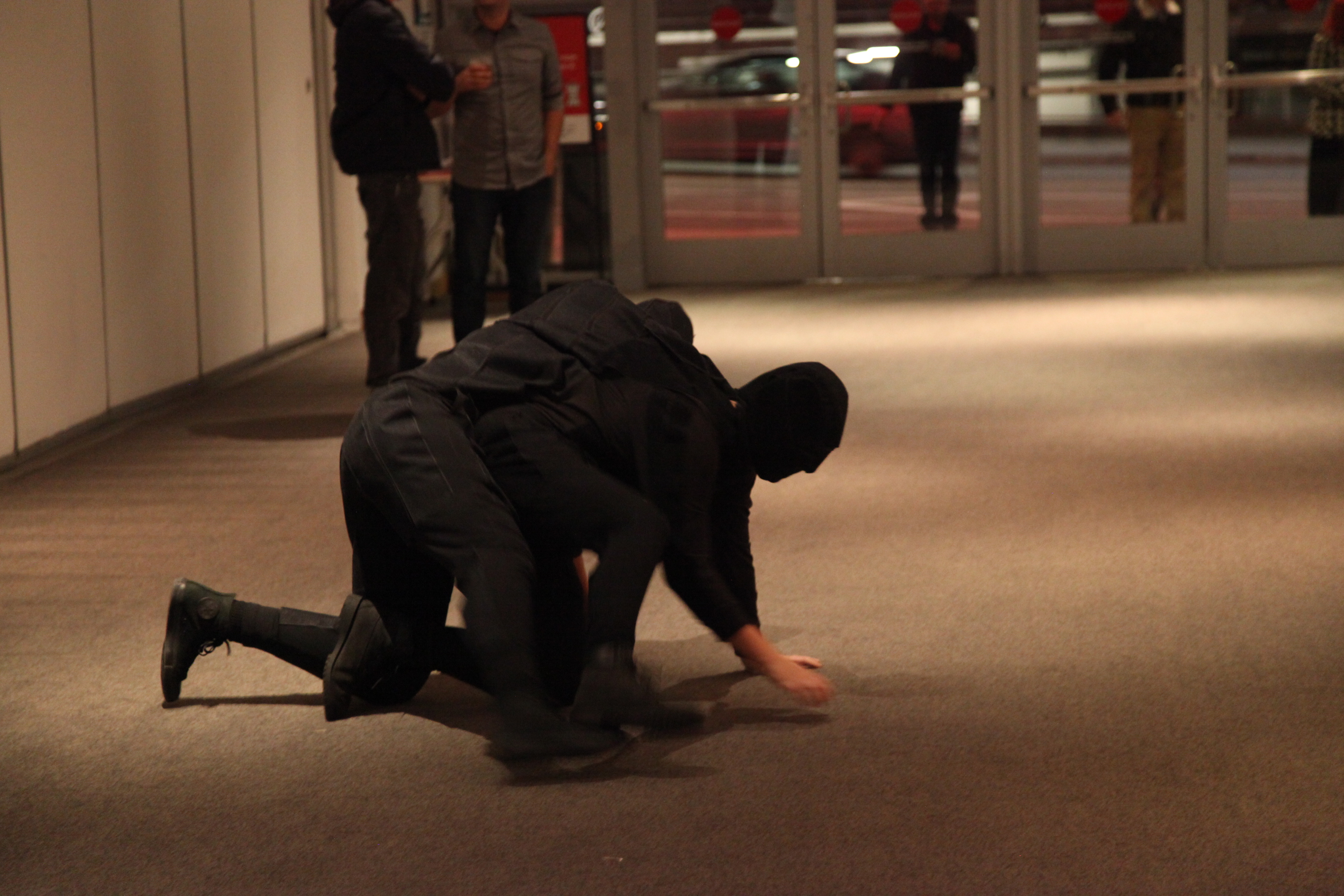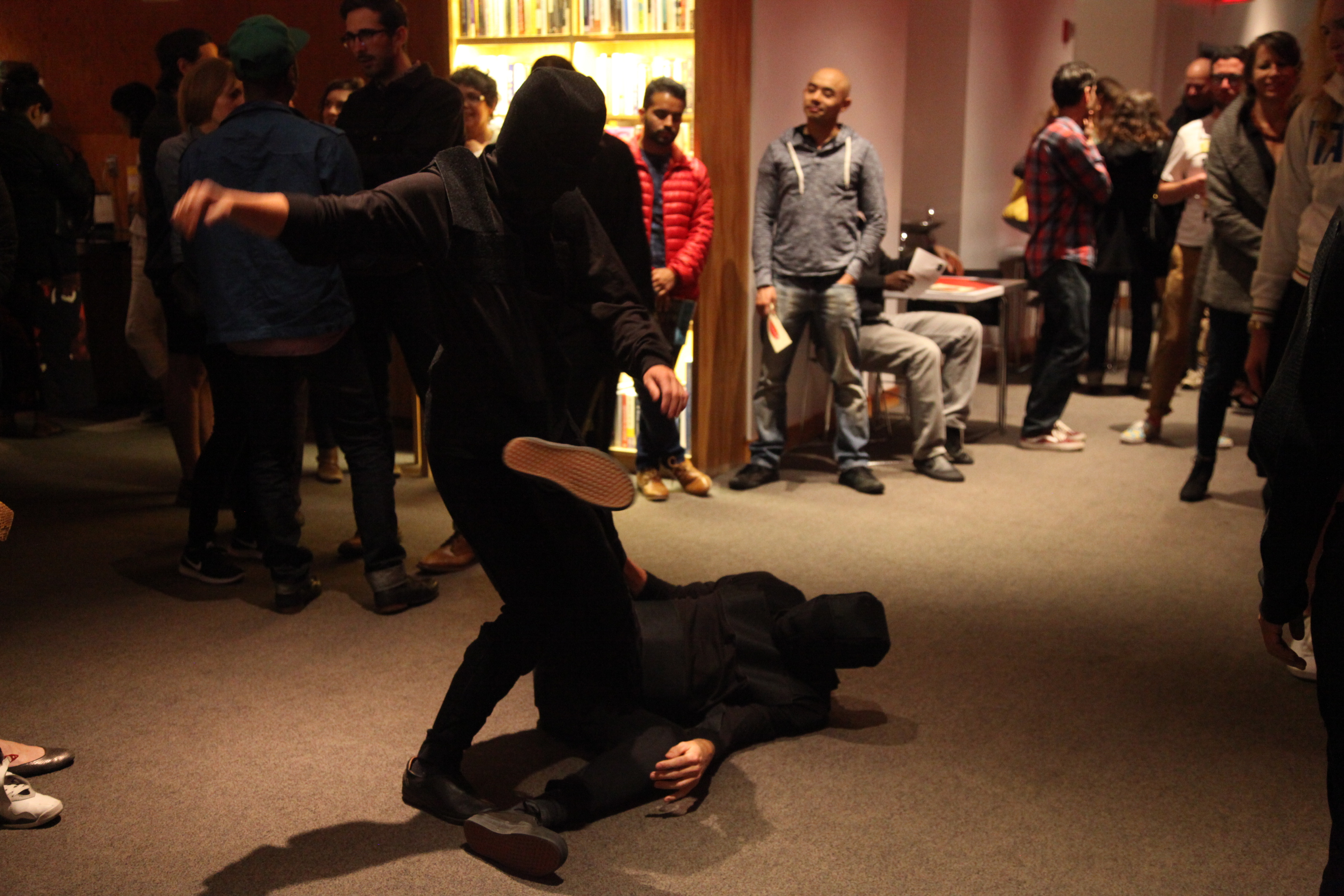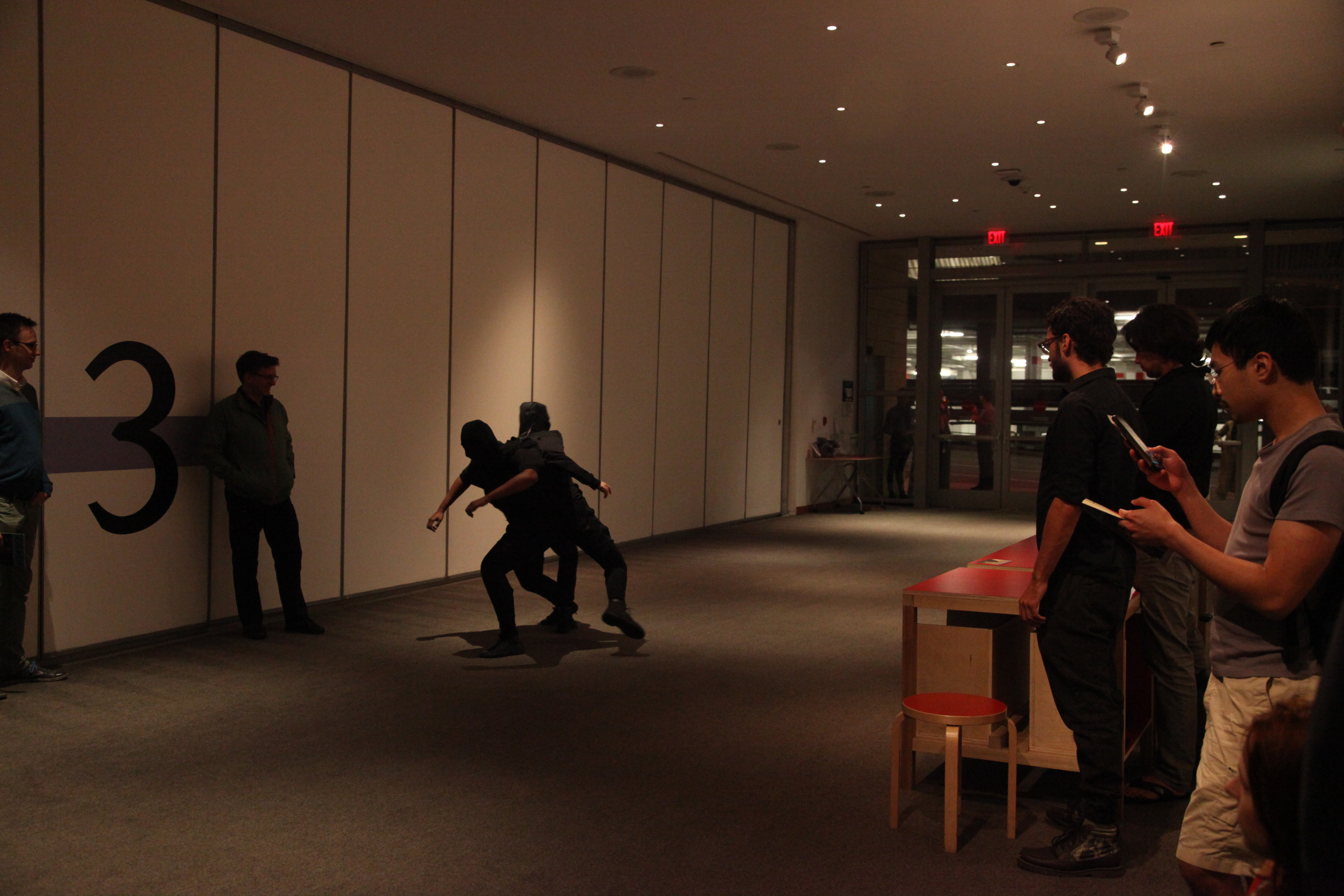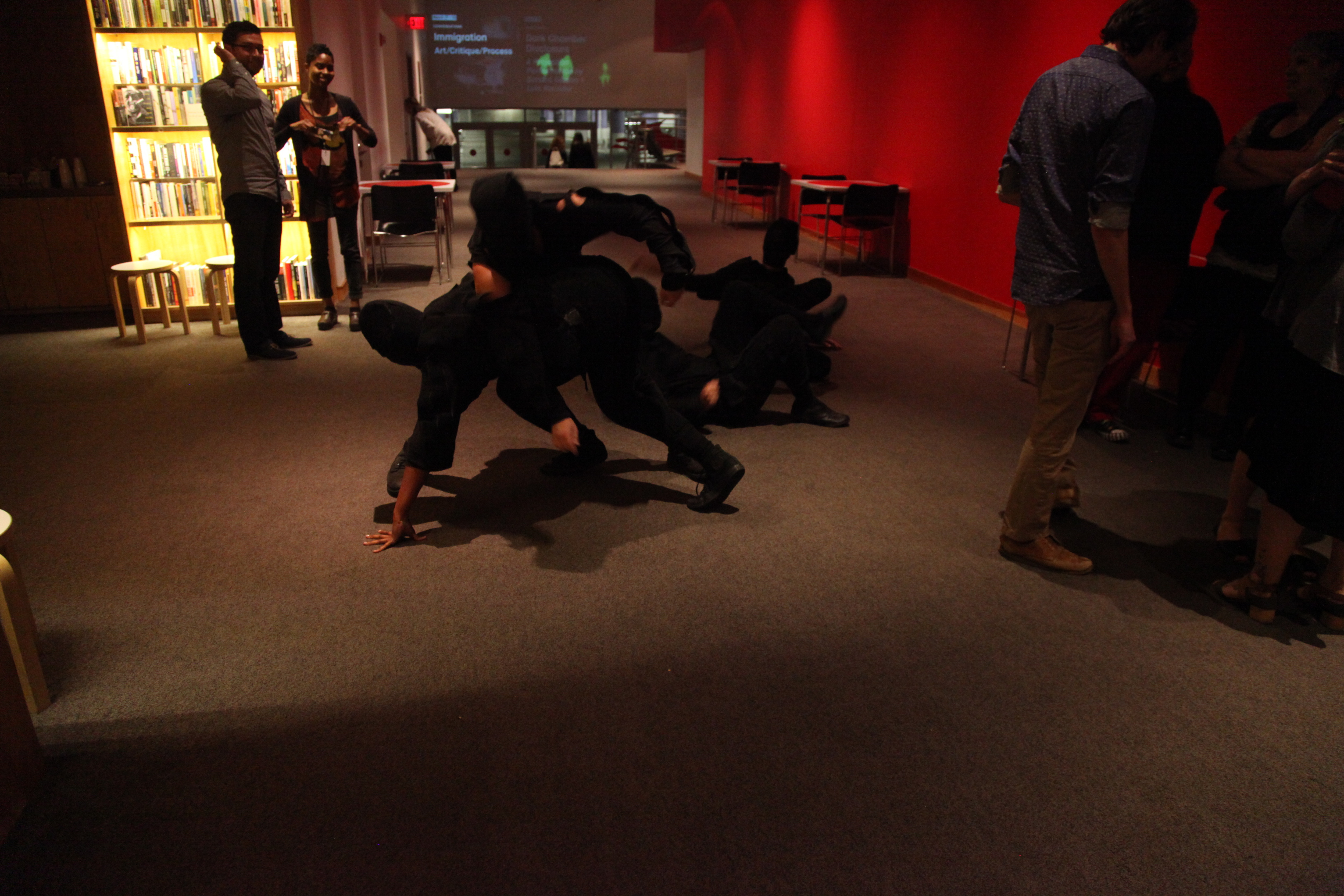 Upcoming:
Participating artist at the Banff Digital Media Summit presenting a new lecture performance on copycats, isolation and social media.
Politics of Immersive Experience
(tentative title), a forthcoming book that looks at the links between ethnographic practice and immersive media technologies. Co-written with Julia Yezbick.
Recent
And Laid Him On The Green,
is a live performance created in collaboration with James Rushford for Gertrude Contemporary's exhibition
Octopus 19: Ventriloquy
, curated by Joel Stern and presented by Liquid Architecture. Keep an eye on exhibition programming for upcoming information!
Join me for a screening of Epicurus' Conundrum on Sunday, June 2nd at
Femmebit Festival 2019
.
Contact rachel.yezbick[@]gmail.com

Photography by: Cedric Tai, Hagen Betzwieser, Keelan O'Hehir and Zach Korol-Gold