Learning to tie a rope
2013

This collage series was made from a single paper edition of The Guardian. Each collage is comprised of two elements: Iraq War imagery and food. These works highlight how war stories function as leisurely reading in Western societies, responding to the disheartening nonchalance in which violence, voyeurism, consumption and forgetfulness are interwoven in casual reading.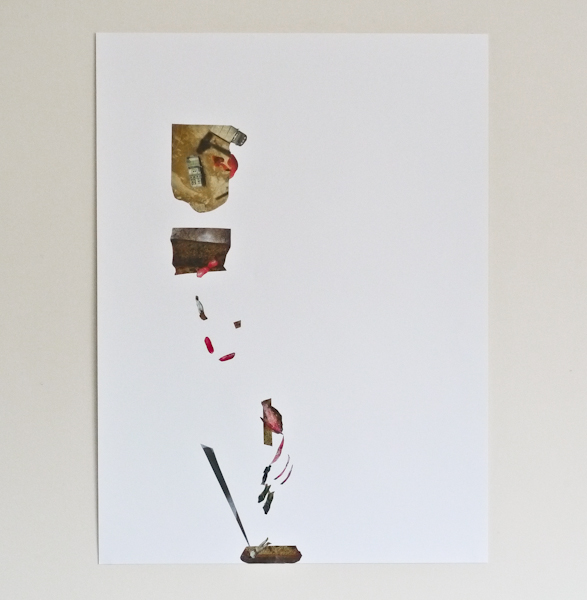 Upcoming:
And Laid Him On The Green,
is a live performance created in collaboration with James Rushford for Gertrude Contemporary's exhibition
Octopus 19: Ventriloquy
, curated by Joel Stern and presented by Liquid Architecture. Keep an eye on exhibition programming for upcoming information!
Untitled
is a live performance and online series that examines western culture's relationship to death by looking at the experiences of social media stars online.
Politics of Immersive Experience
(tentative title), a forthcoming book that looks at the links between ethnographic practice and immersive media technologies. Co-written with Julia Yezbick.
Recent
Join me for a screening of Epicurus' Conundrum on Sunday, June 2nd at
Femmebit Festival 2019
.
Contact rachel.yezbick[@]gmail.com