RACHEL YEZBICK

Parade for An Ordinary Occurrence
2013

videographer Joo Choon Lin, total duration 0:10:28

Parade for an Ordinary Occurrence is a two channel installation documenting a performance by myself and Eduardo Escola in Glasgow's commercial center. This performance responds to the latent presence of American West imagery in Glasgow. As Escola and I shoot one another with a 10-foot cardboard gun, we highlight the ways in which past atrocities are re-written, mythologized, commodified and circulated in present day contexts. Created after the completion of the project May Our Civilities Never Be Too Civil, this piece examines the iconography of the west and the historical violence it silences through reductive imagery.

videographer Joo Choon Lin, total duration 0:08:03; 2013
The second video installation, unlike the first, shows the staging of the performance, focusing on the preparation and set-up.



The image details correspondence between Escola and myself regarding our performance. In this correspondence, Escola and I discuss the details of his participation, including his payment. Speaking two different languages, translation becomes a key feature in our work together making miscommunication and misinterpretation inevitable.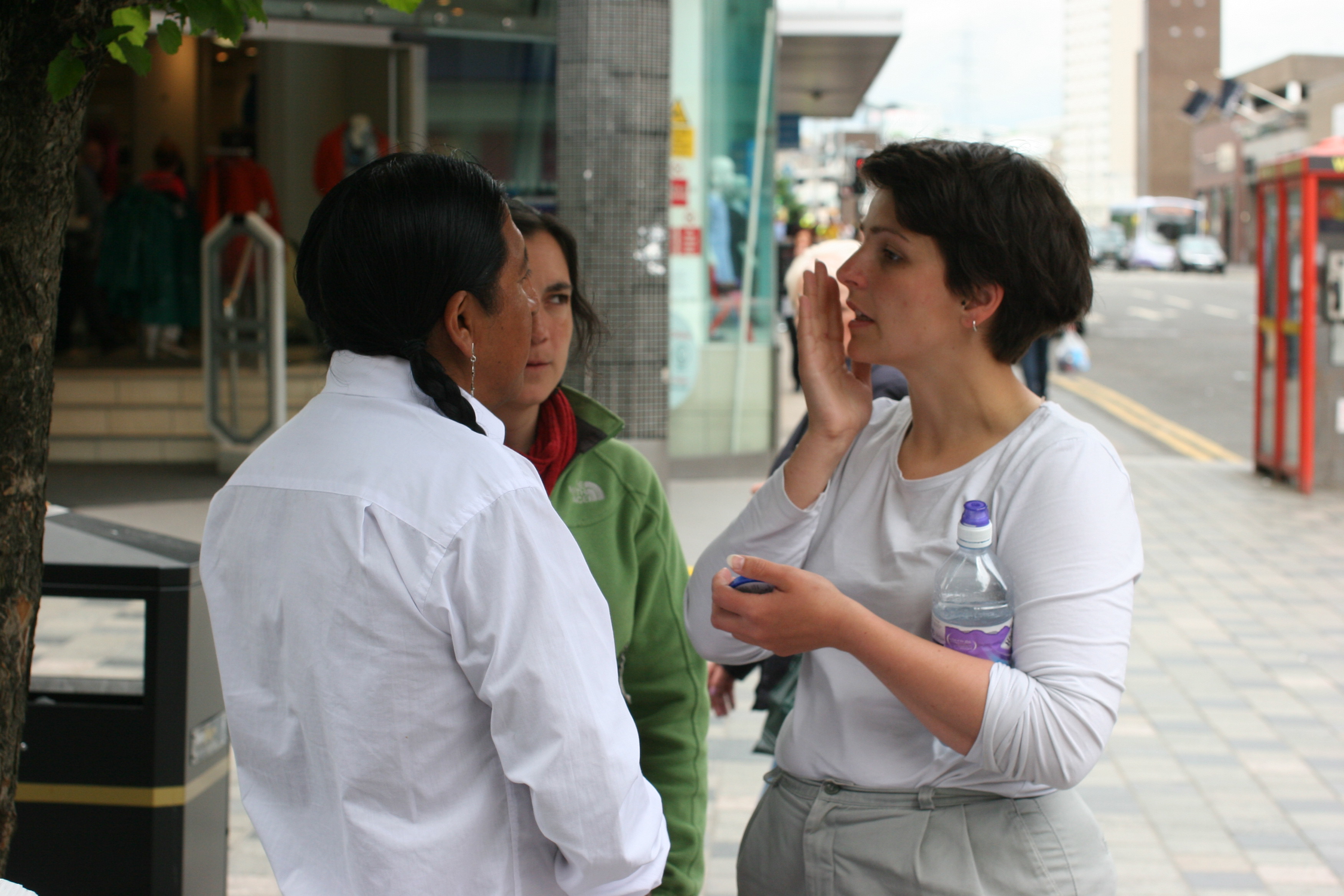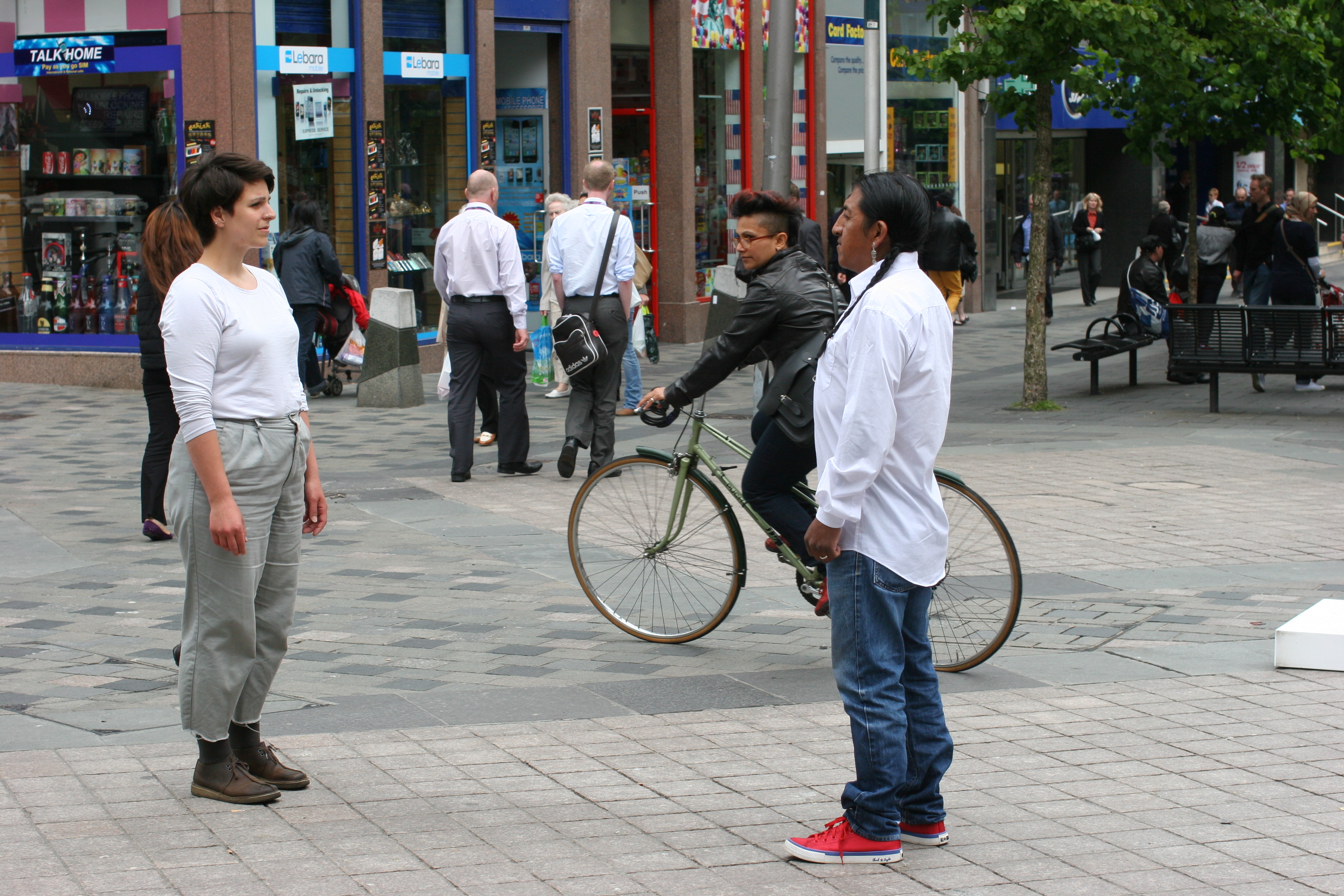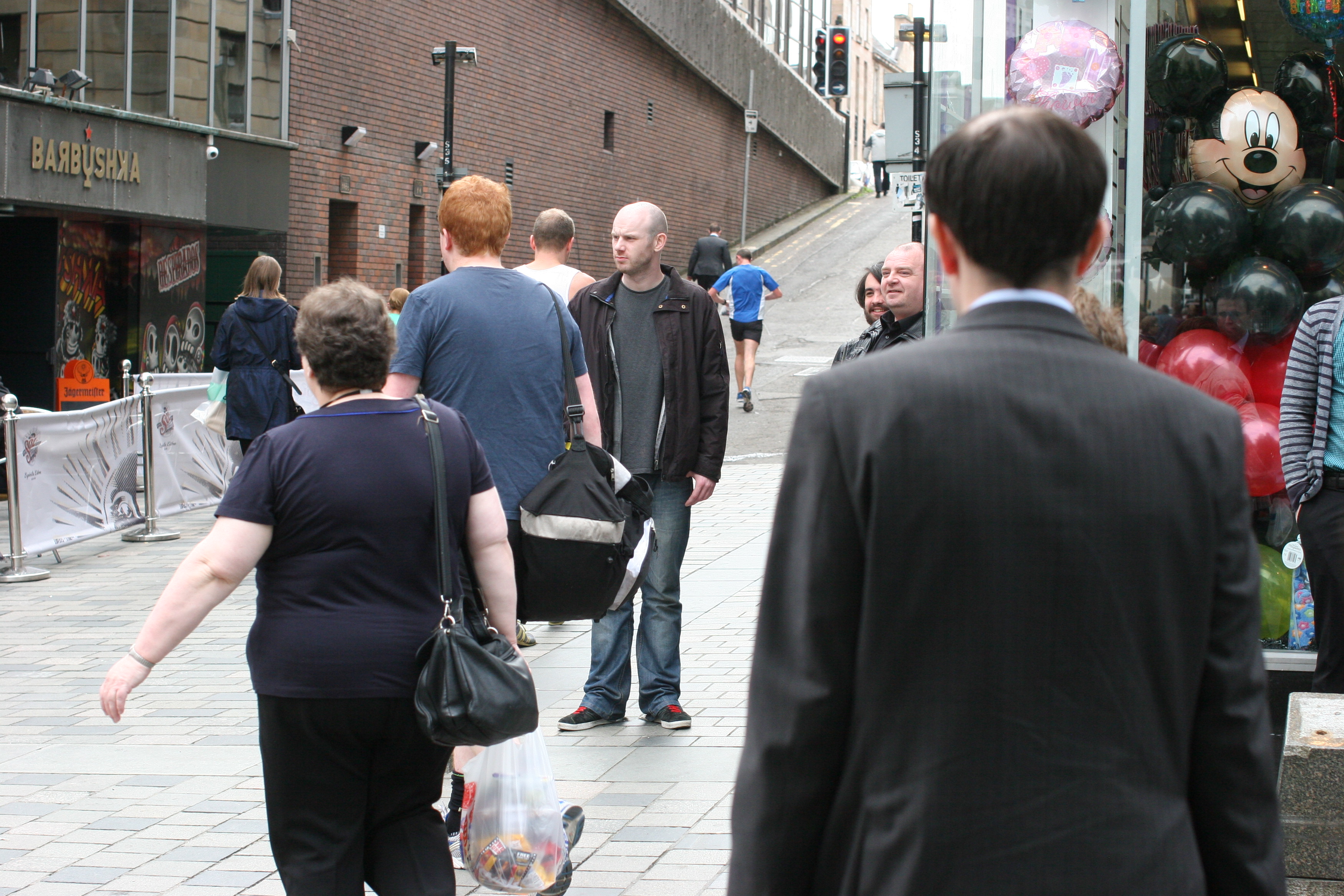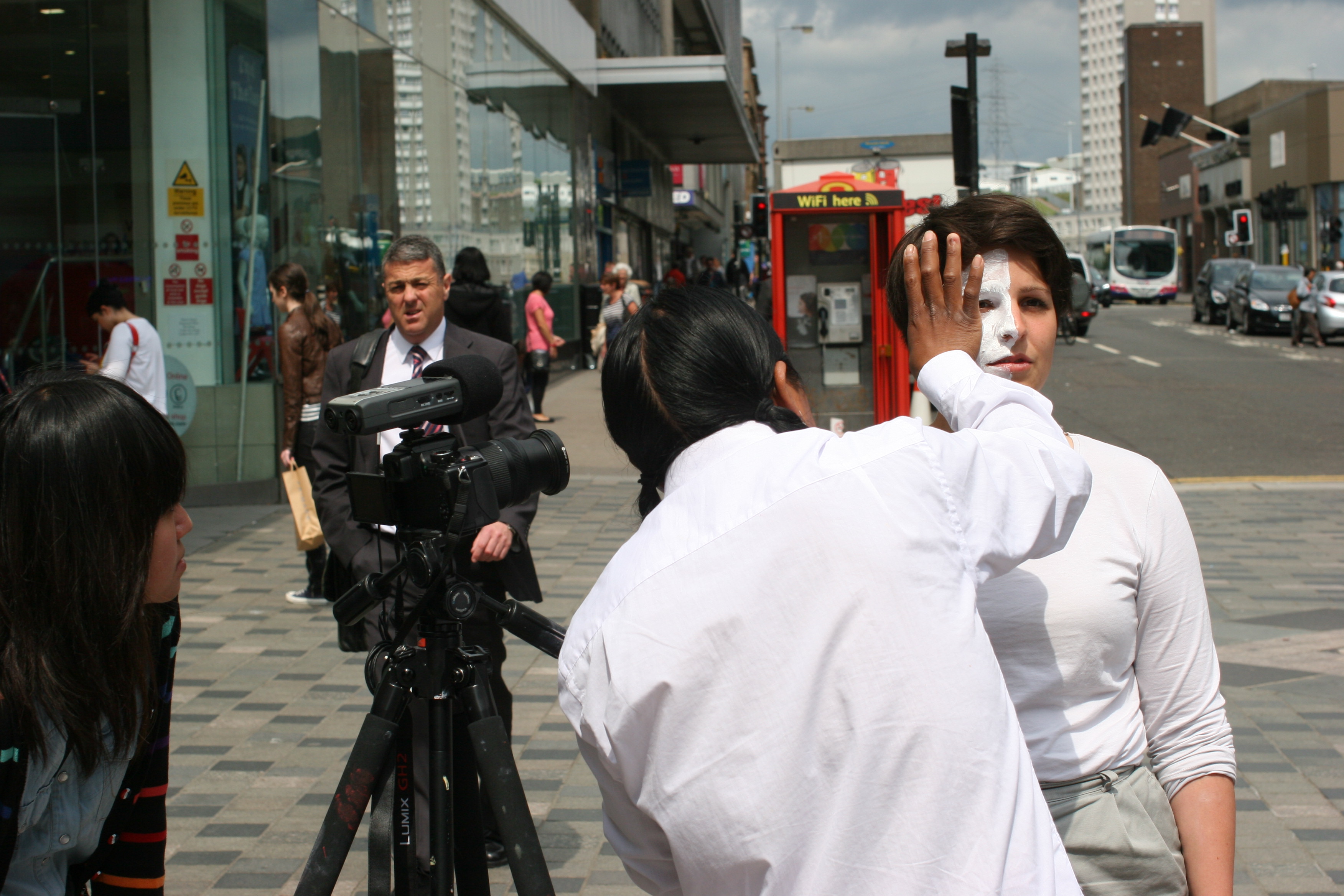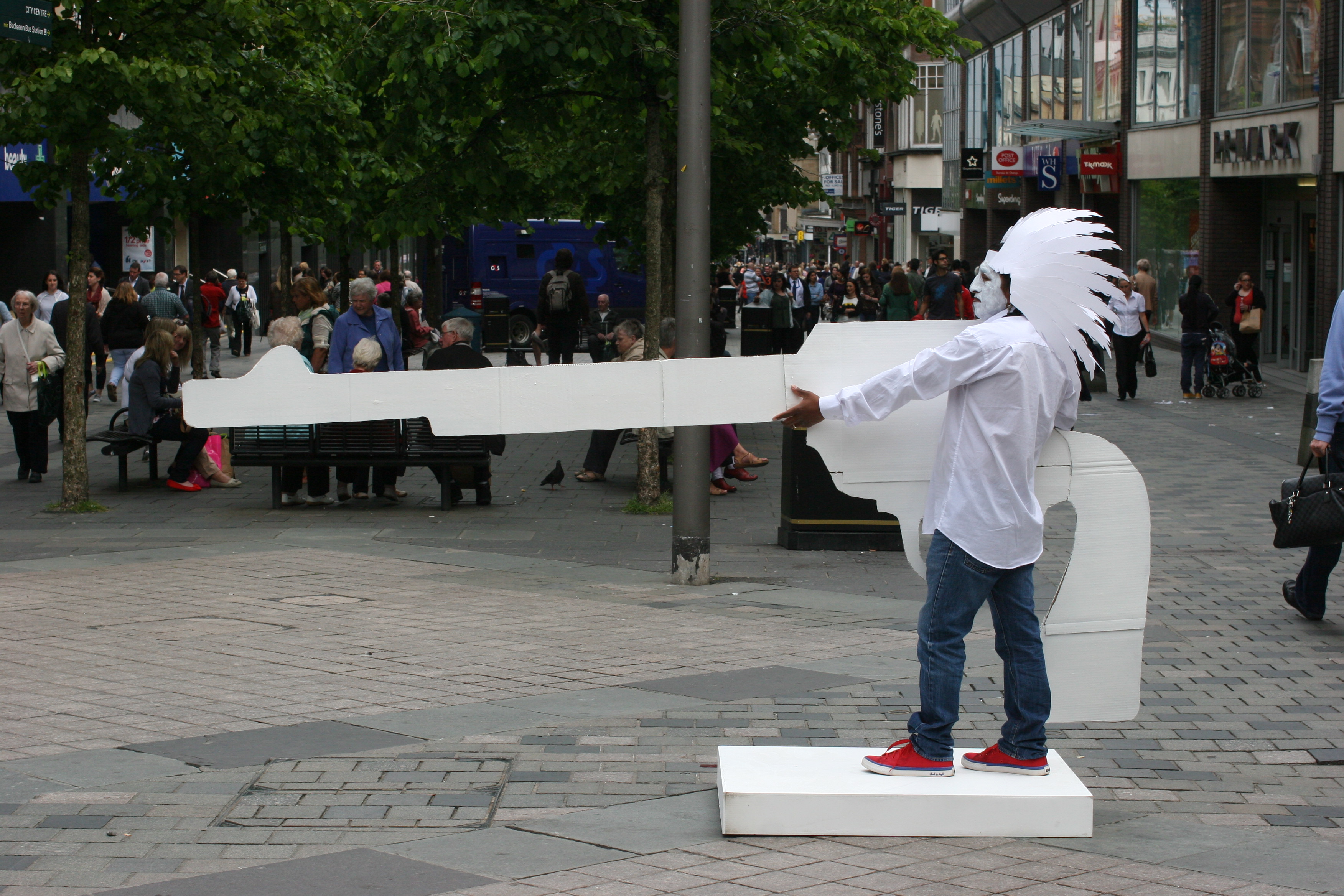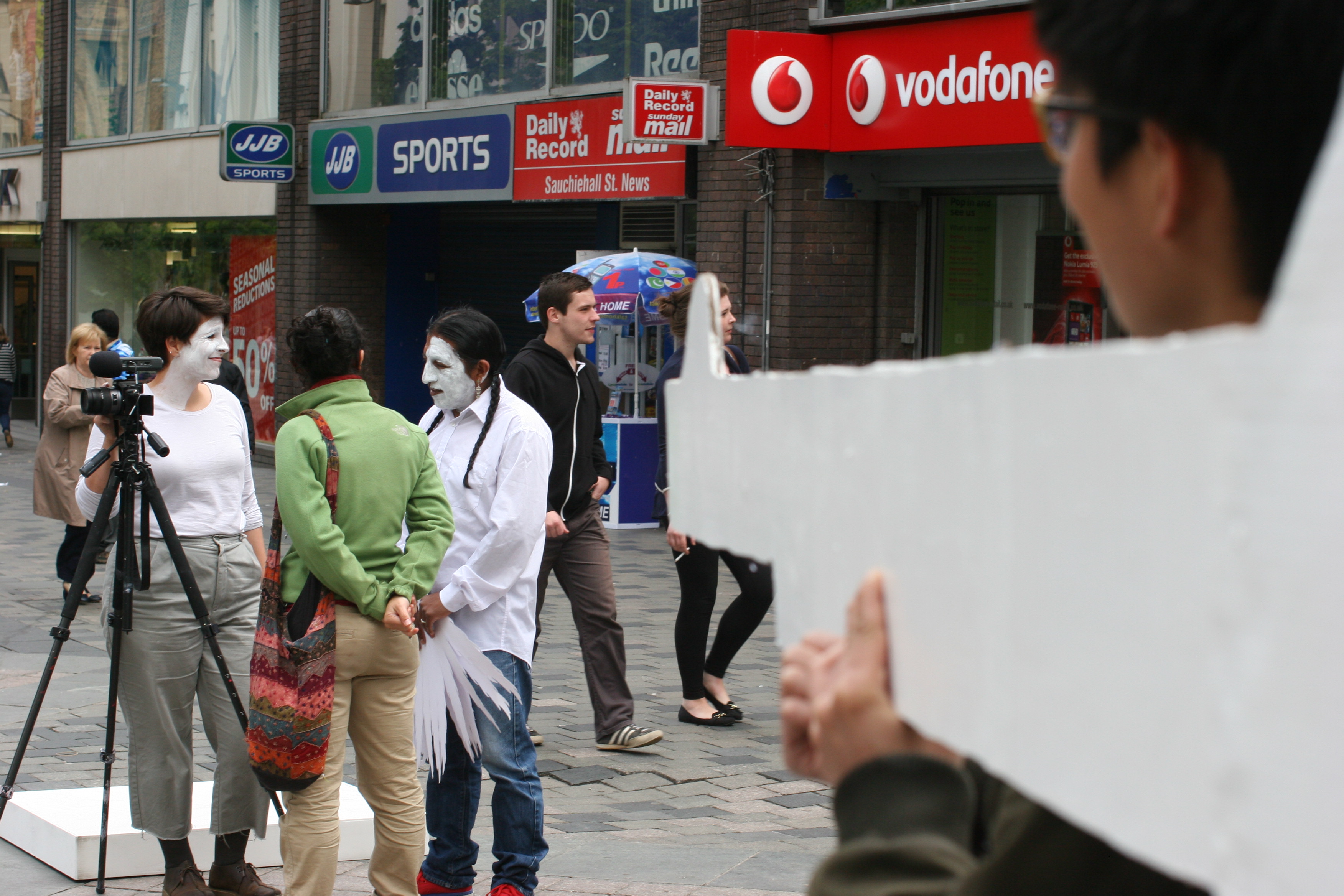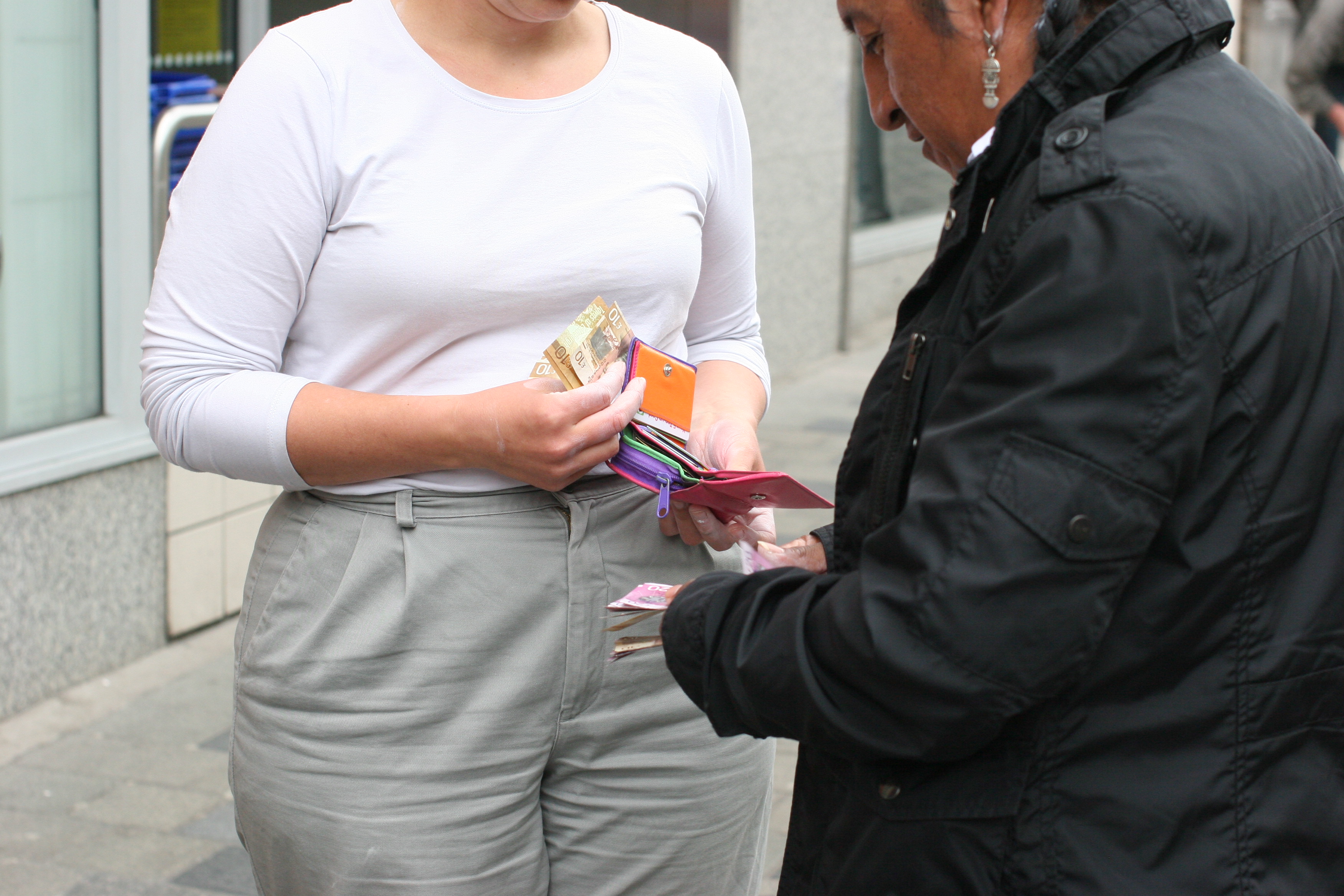 Upcoming:
Participating artist at the
Arts, Culture and Digital Transformation Summit
at the Banff Centre for Arts and Creativitypresenting a new lecture performance on social media, gender and the performance of violence.
Politics of Immersive Experience
(tentative title), a forthcoming book that looks at the links between ethnographic practice and immersive media technologies. Co-written with Julia Yezbick.
Recent
Hook & Loop
in collaboration with Cedric Tai at Mast on Fig, Los Angeles
And Laid Him On The Green,
is a live performance created in collaboration with James Rushford for Gertrude Contemporary's exhibition
Octopus 19: Ventriloquy
, curated by Joel Stern and presented by Liquid Architecture.
Solo exhibition,
It's Tricky,
at SEVENTH, Melbourne
Screening of Epicurus' Conundrum at Projections, Melbourne
Screening of Epicurus' Conundrum at
Femmebit Festival 2019
Contact rachel.yezbick[@]gmail.com

Photography by: Cedric Tai, Hagen Betzwieser, Keelan O'Hehir, Jessica Wittman and Zach Korol-Gold