The Beast that Swells
2015

Created for a group of experimental vocalists, the performers roll over one another while making vocalizations. This piece starts with ominous sounds and ends with an eruption of laughter, capturing through vocalizations the absurdity of the act.
Documentation of performance at the Wild Beast, CalArts.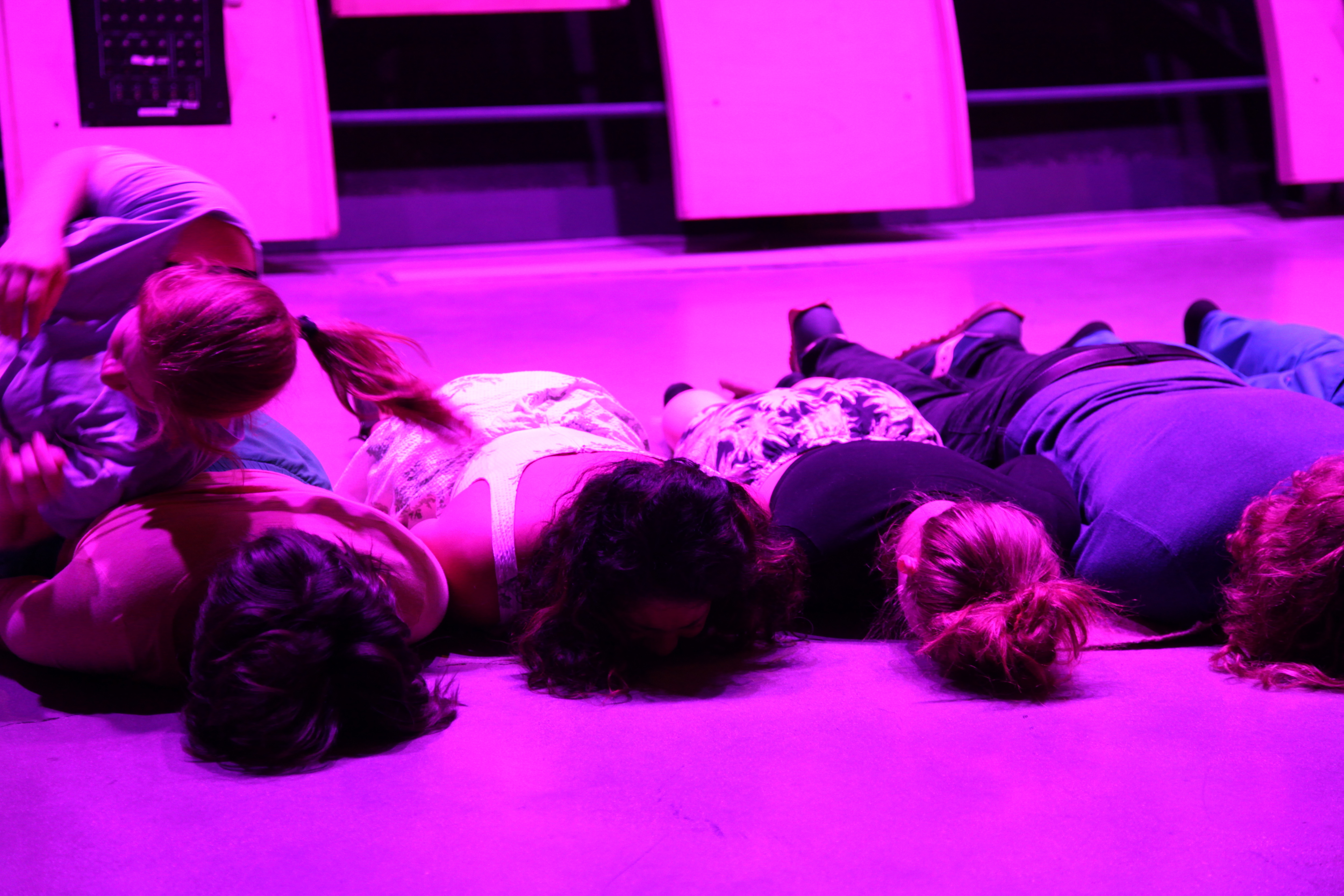 Upcoming:

And Laid Him On The Green, is a live performance created in collaboration with James Rushford for Gertrude Contemporary's upcoming exhibition on ventriloquy, curated by Joel Stern.

Untitled is a live performance and online series that examines western culture's relationship to death by looking at the experiences of social media stars online.

As if we were not there (tentative title) is an experimental documentary that explores the pursuit of truth in investigative journalistic practice.

Politics of Immersive Experience (tentative title), a forthcoming book that looks at the links between ethnographic practice and immersive media technologies. Co-written with Julia Yezbick.
Contact rachel.yezbick[@]gmail.com