the ground beneath her feet
2017

performed at the wulf at Coaxial on 10.11.17
sound by Eric Heep, performed by Carole Kim and Rachel Yezbick
Two performers grapple within an enclosed, transparent latex shell, as the sounds of latex on skin are amplified throughout the space. Using latex as a proverbial "skin", this piece looks at the yearning for shape and the resulting assault against the surface when the desired form is untenable. the ground beneath her feet takes its title from Salman Rushdie's book of the same name, a novel that reflects on the trauma of breaking through into new worlds, metamorphoses and aspiration. "…we're rushing back into our skins and war paint, postmodern into premodern, back to the future" (Rushdie 1999).
the wulf is an experimental music venue located in downtown Los Angeles.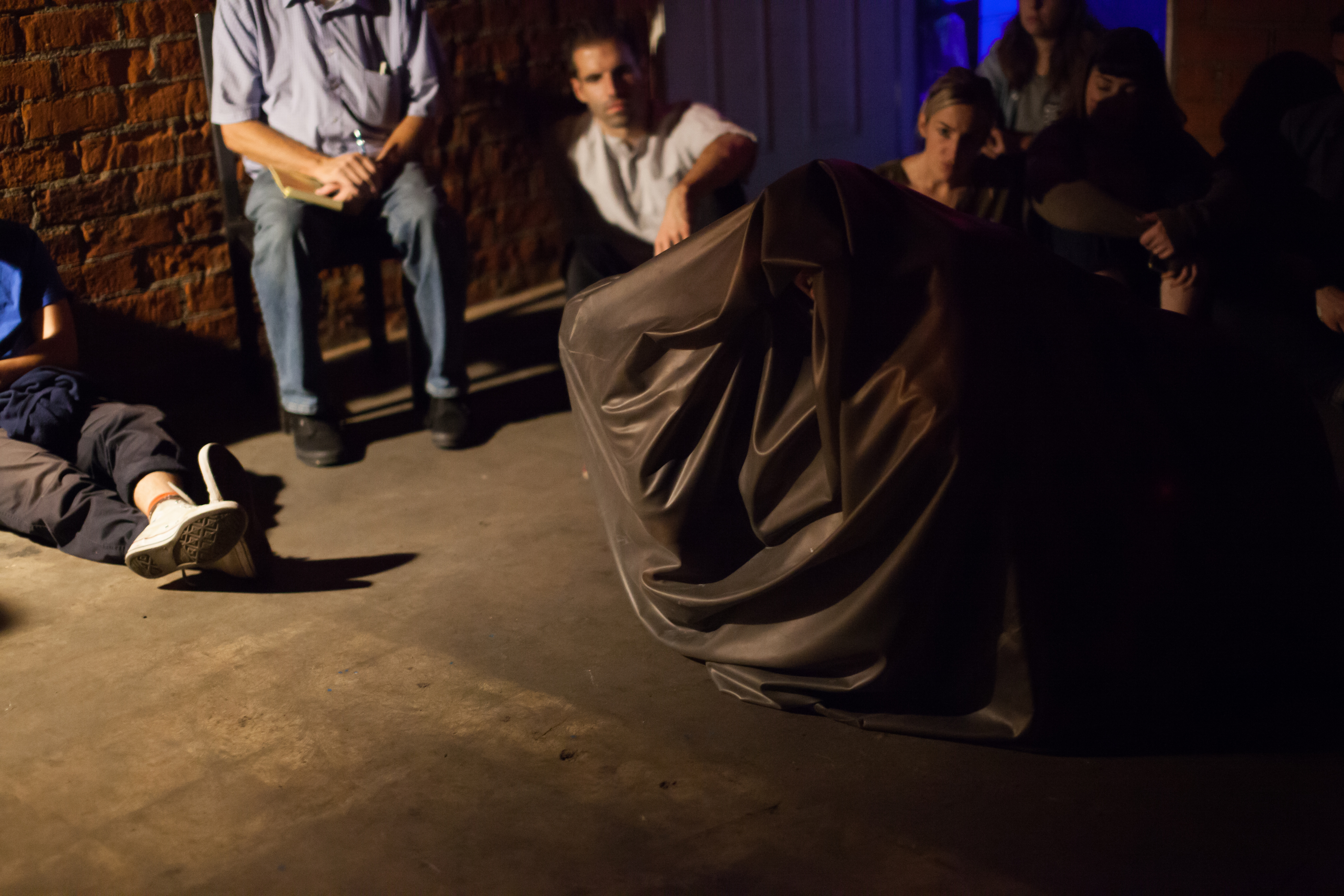 Upcoming:
Participating artist at the
Arts, Culture and Digital Transformation Summit
at the Banff Centre for Arts and Creativitypresenting a new lecture performance on social media, gender and the performance of violence.
Politics of Immersive Experience
(tentative title), a forthcoming book that looks at the links between ethnographic practice and immersive media technologies. Co-written with Julia Yezbick.
Recent
Hook & Loop
in collaboration with Cedric Tai at Mast on Fig, Los Angeles
And Laid Him On The Green,
is a live performance created in collaboration with James Rushford for Gertrude Contemporary's exhibition
Octopus 19: Ventriloquy
, curated by Joel Stern and presented by Liquid Architecture.
Solo exhibition,
It's Tricky,
at SEVENTH, Melbourne
Screening of Epicurus' Conundrum at Projections, Melbourne
Screening of Epicurus' Conundrum at
Femmebit Festival 2019
Contact rachel.yezbick[@]gmail.com

Photography by: Cedric Tai, Hagen Betzwieser, Keelan O'Hehir, Jessica Wittman and Zach Korol-Gold